Credit goes to Jose Enrique Montes Hernandez for the picture
As suggested by my dear colleagues, I will try from now on to do a weekly segment called "laid back sunday". This segment will mostly feature hip hop/rap songs but also from time to time some ambient/lounge vibes, and as usual I'll try to share songs that you've never heard or seen before. Don't get me wrong, there will be some classics posted, but at Avenge The Virgins we always try to get that rare shit, yaknow. Anyway let's start the show.
Rawdoggs - Moral Of The Story
1st track is a rap songs that I got off an old Big Mike &
Nu Jerzey Devil
mixtape. It's not a crazzzzzyyy song but I dig the vibe, you'll remember the beat fo sure("Fugees - Ready or Not" in case you don't). I know you have that stupid shoutout at the beginning of the track but what ever that song only got released on this mixtape so there is no other version then this one. This track definitely fits the sunday mood quite well.
Oxmo Puccino - 365 Jours
I've never been a huge fan of french rap, but this artist called
Oxmo Puccino
is one of the exception to the rule. The first time I heard this song while watching the video I immediately got hooked. I'll try to categorize his sound by saying its soul hip hop but you should take some time to peep his album "
L'arme de paix
", this dude really has his own style. Very deep lyrics and good beats, he is a talent to discover if you've never heard his stuff before.
The video is very well edited/directed. The images fit the mood of the song perfectly.
Beatnuts feat. Fatman Sccop - Let's Get Doe
To finish this post on a more energetic note I decided to post a good ol' classic by none other than Beatnuts & Fatman Scoop. Remember Fatman Scoop ? The guy that got crazy rich off screaming random shit on other people's tracks ? I know he did other stuff during his career but I still find it fucking hilarious. You know the song, no need for description here.
On an other note, take a look at what the Dutch tourist board decided to do with their subways. I wish Montreal subway system would look like this.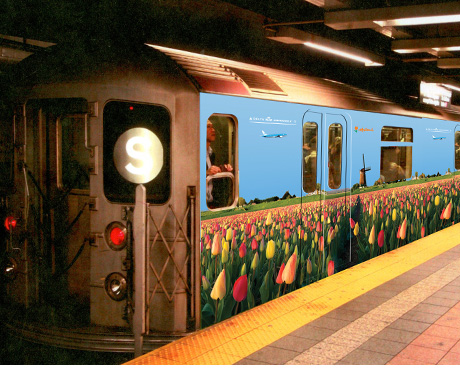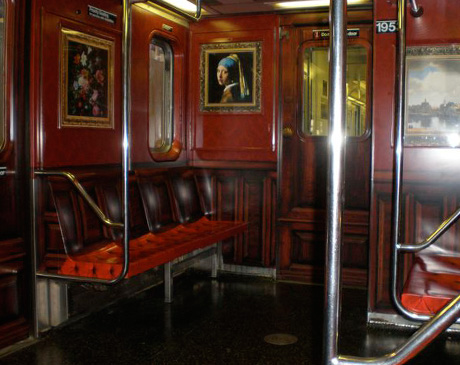 Adios amigos, enjoy your sunday.